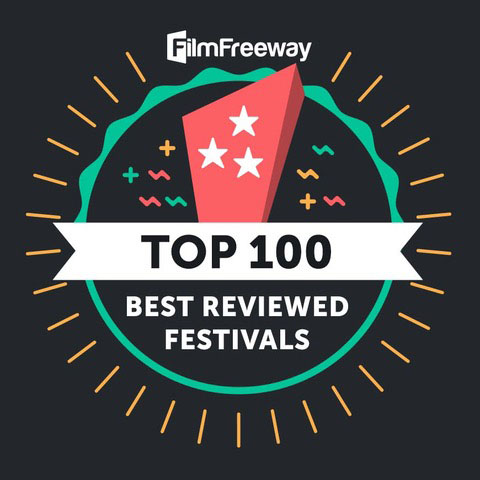 A Few Words About Us
THE BIGGEST INTERNATION SHORT FILM FESTIVAL IN THE MIDLANDS is the Beeston Film Festival. It is now open for its FIFTH year and continues to grow and expand to provide an amazing platform for our community to celebrate film and filmmakers.
The Beeston Oscar, or B'Oscar, is awarded to the best film in the following categories - Drama, Horror, Comedy, Documentary, Animation, and our local filmmaker section called for Three Counties. Further prizes will be awarded for Best Director, Best Script, Best Cinematography, Best Acting Performance, Best Soundtrack & Sound Design, Women's Voices and an Audience award, too.
The Beeston Film Festival is proud to use the FilmFreeway platform for film submissions. We have seen it develop year on year, constantly improving the functionality and usability. This year we were overjoyed to hear we were in the Top 100 of FilmFreeway's Best Reviewed Festivals, absolutely fantastic news.
What Filmmakers Say
Beeston is fast becoming one of Nottinghams most popular areas, i believe one of the reasons for this is the passion and creativity the locals have shown towards the art industry. I attended the Beeston film festival, the talent, atmosphere & response was hugely positive
Vicky McClure
John, the director of the event, is simply wonderful. I was unable to attend but the communication I've received through it all has been very warm and helpful. Not only did the festival team communicate every time, but they have even given exposure to my short film even after the festival ended. I'm looking forward to submitting again and being able to attend. This festival is worth it.
Marlén Ríos-Farjat, Spain
It was my pleasure to being selected in the festival, hopefully I can get selected in the future!
See Wee Aw, Taiwan
I very much enjoyed my time at Beeston Film Festival. Excellent communication with the organizers, friendly / fun staff, some great choice of films. Overall, a brilliant experience.
Billie Vee, Greece
Great festival! Great Selection! Great Team!
Laurent Ardoint, France
Beeston Film Festival is a wonderful event! John,the director of BFF, helped me a lot. Thanks John and the best BFF.
Chien Hung Lien, Taiwan
John is an indefatigable organizer who loves great films and filmmakers. The lineup of films was good at this wonderful, intimate festival, and the welcome was warm! Definitely worth submitting your film here!
Denise Powers, USA